Chair Modeling Tutorial by Florence Design Academy
This is a basic tutorial of the Florence Design Academy www.FlorenceDesignAcademy.com to understand
how to use the SPLINES effectively in the field of Interior/Furniture Design. This tutorial is based only on
splines. It is very important that your chair has the correct dimensions, otherwise the rendering with
Mental Ray will not be optimal. Let's begin our tutorial.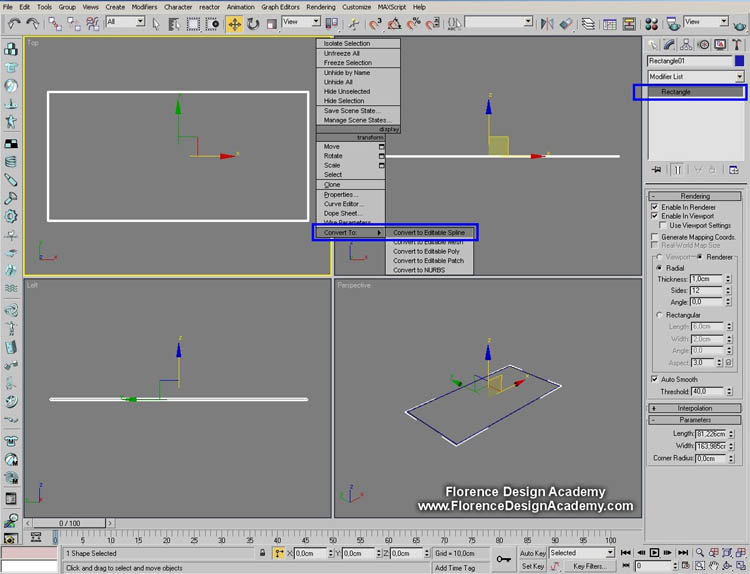 Click for viewing tutorial on 3D Tutorials.sk.